The Jump
On 18th April, Sarah will be leaping out of a plane nearly 3 miles above the historical Wiltshire contryside near Salisbury and freefalling at 125 MPH for 60 seconds before her instructer deploys the parachute to slow the rate of decent to about 30 MPH in preparation for a gentle landing.
A message from Sarah
"I was diagnosed with breast cancer in December 2016 at the age of 39. Fortunately I was diagnosed early, so after a double mastectomy I didn't need chemotherapy. Unfortunately I know plenty of people who have needed this, including my Mum, who sadly passed away aged just 44. This is why raising money for the chemotherapy appeal at Dorset County Hospital means so much to me."
About the Charity
The hospital Charity is here to enhance patient care at Dorset County Hospital providing support that is above and beyond the NHS budget, by raising funds for wonderful facilities and medical equipment. Your generous support makes a difference and touches the lives of our community.
Any donation, large or small is very much appreciated for his great cause. You can donate by clicking the button below.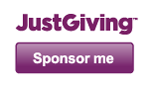 Kennedy Legg: 15th Feb 2019 08:39:00